Café Botan
The much loved Café Botan in the Botanical Garden will open this Saturday April 8, and stay open every day from 11-18 until early autumn.
The Market hall
The shops in the market hall are open Monday-Wednesday 10-18, Thursday and Friday 10-19 and Saturday 10-16 except Systembolaget which closes at 15. The restaurants are open as follows: Malmstens Fisk, Shiraz, Meat´d Paté, Alfredo Monday-Wednesday 11-18, Thursday 11-19, Friday and Saturday 11-22. Surf Shack is open Monday-Thursday 11-23 and Friday-Saturday 11-24.
Boardwalk, St. Södergatan 27
Boardwalk is a surf-inspired clothes shop at Stora Södergatan 27. Here you find clothes from Billabong, O´Neill, Rip Curl och Mystic; clothes of high quality in a relaxed style with lots of colour and pattern. The shop also houses an exchange of second hand surf boards, as well as surf and skate accessories, Van shoes and surf magazines.
Boardwalk, St. Södergatan 27. facebook 
Lek & Sak
Lek & Sak has just opened the doors to their beautifully renovated shop at Stora Gråbrödersgatan 13. Lek & Sak sells toys that you do not find in the ordinary toyshop, children´s books, gifts, cards, teddy bears and other soft toys. The store is run by Kajsa Lindström and Helen Eyrich, who both used to work at Gleerups University Bookshop. Kajsa is also the author of fantastic children´s books about Nalla and Björn. A room in the shop now houses her teddy bear workshop.
Stora Gråbrödersgatan 13, Lund. Open weekdays 10-18 and Saturdays 10-15.
Whiteguide 2017
Ten of Lund´s restaurants are presented in this year´s Whiteguide. Congratulations to Mat & Destillat who gained the highest score of them all, and positioned itself in the category "Very good class" together with Vendel´s Matrum.
Other restaurants in Whiteguide are Grand Hotel, Ihsiri, Klostergatans Vin & Delikatess, M.E.A.T and Toyo.
Afternoon tea at Rosie´s
Sundays at Rosie´s Cakes & Tea: Dairy & Gluten Free Afternoon Tea with assorted finger sandwiches, scones, pastries, choice of teas: 250 kr. Book your table at tel. 0760-71 30 17.
Rosie´s Cakes and Teas serves fantastic homebaked cakes – everything is free from wheat starch, milk protein and animal products, always created with knowledge and exactitude. The kitchen is completely free from gluten which is a great safety for customers with allergies. Gluten free breads are baked to order!
Rosie´s Cakes & Tea, Västra Mårtensgatan 7. www.rosiescakesandtea.com
HepCat Store
HepCat Store is a lifestyle shop selling quality denim, classic workwear, shoes, hats, music, books, papers and accessories. We handpick classic pieces of clothes made with love and quality. Open weekdays 10-18, Saturdays 10-14.
HepCat Store, St.Lars väg 21, Lund www.hepcat.se
Sunday brunch at Mejeriet
Mejeriet serves a very popular Sunday brunch in the City park. There is a beautiful outdoor terrace, when the weather is good. The brunch offers smoothies, cheeses, fresh fruit, pancakes, roast beef and much more. Open Sundays 11-15. Book your table at bokabord@kulturmejeriet.se. Write your namn, number of guests and the time you wish to come. You can book until 9 the same day, after that drop in only.
Lund Tourist Office
At Lund Tourist Office you can get information on Lund, Skåne, Sweden, and Denmark. The knowledgable staff is looking forward to offer you a smorgasbord of events and excursions to choose from. At the Tourist Office you can book guided tours, hikes, hotel rooms, and much more. You can also buy your souvenirs, maps, and books.
Lund Tourist Office, Botulfsgatan 1a. Open weekdays 10-18, Saturdays 10-14.  

Opening hours in Lund City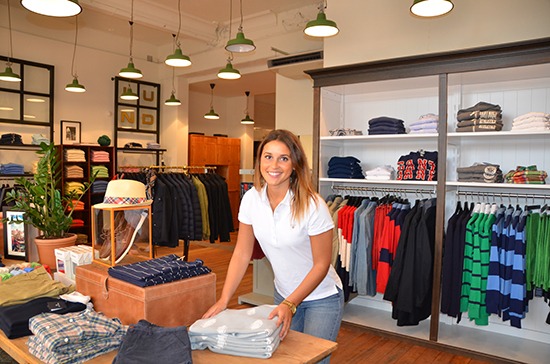 Most shops are open weekdays 10-18 and Saturdays 10-15. Many stay open until 19 on weekdays, until 16 on Saturdays and from 12 -16 on Sundays.
Lund, Sweden – Cute and smart from Lunds kommun on Vimeo.
lundcity.se
At www.lundcity.se you have all of Lund at your fingertips. Almost six hundred stores, restaurants, coffe shops, craftsmen, hotels and banks in central Lund are presented with contact information, opening hours and location on a Google map. You'll also find information on parking in Lund, and the advantages of using the Parkster app to find and pay for parking, as well as some of the amazing attractions that makes Lund a truly unique destination.
The website is operated by the Lunds Citysamverkan association, which is a coalition between the Lund City Property Association, the Lund Retail Trade Association and Lund Municipality.