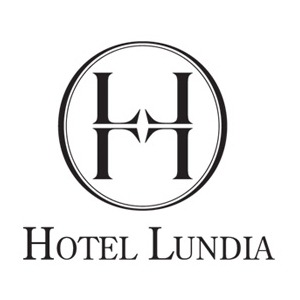 Välkommen till Hotel Lundia, affärshotellet i Lund. Vårt läge är minst sagt centralt – bara omkring en minuts promenad från centralstationen. Hos oss på Lundia väljer du mellan 97 rum och sviter.
Vi kommer att göra allt vi kan för att din tid hos oss ska bli något utöver det vanliga. Du behöver bara komma över tröskeln för att lägga märke till hur mycket omsorg vi lägger på de viktiga detaljerna. Det varma, välkomnande leendet i receptionen och den snabba incheckningen. De genomtänkta och utvalda möblerna i ditt rum – i skandinavisk stil såklart. Den smakfulla inredningen. Internet i alla rum. De härliga Duxiana-sängarna som garanterar en god nattsömn.
Welcome to Hotel Lundia, a business hotel in Lund, Sweden. We're centrally located – just a minute's walk from Lund Central Station. You have a choice of 97 rooms or suites at Hotel Lundia.
You'll notice the patient attention to detail from the moment you set foot inside. The bright, welcoming smile of the receptionist and the quick check-in. The handpicked furniture (naturally Scandinavian) in your room. The exquisite fitments and premium toiletries in the bathroom. The complimentary breakfast buffet (which can only be described as grand) that preps you for the long workday ahead. The luxurious Duxiana mattress on the bed that promises a dreamy, good night's slumber. We're confident your stay will remain etched in your memory, until you visit us again.
Öppettider
Adress
Knut den stores torg 2
221 04 Lund
Telefon: 046-2806500
Webbadress:
http://www.lundia.se