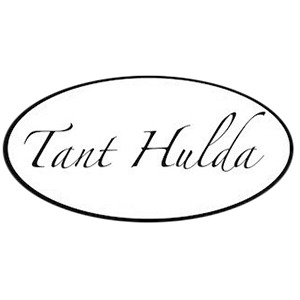 Här hittar du retroinspirerade kläder liksom garner och mönster med stil för dina egna projekt.
Garnerna kommer från kvalitetstillverkare som Iloyarn i Lund, Jarbon Yarns, Schachenmayr, Schulana, Sirdar och Sublime. Du hittar även praktiska stick- och virktillbehör och hjälpmedel hos oss. Vi har givetvis mönster, både moderna från garnleverantörerna, men även ett stort sortiment vintage stick-mönster från 50- och 60-talen, samt uppstickade modeller som du kan inspireras av. Och vill du få ännu mer inspiration, kom på våra stickaftnar som vi håller regelbundet i butiken. Teckna dig för vårt nyhetsbrev på www.tanthulda.se eller följ oss på Facebook för mer information. I vår webshop kan du handla kläder och garner.
Here you find selected newly tailored retro clothes. We also sell knitting yarn and descriptions for your own projects.
Our yarn suppliers include quality brands such as Iloyarn in Lund, Jarbon Yarns, Schachenmayr, Schulana, Sirdar and Sublime. We also sell practical tools for knitting, as well as knitting patterns. We have modern knitting patterns from our yarn suppliers, but also a wide range of vintage patterns from the 50s and 60s, and complete sample models for your inspiration. For even more inspiration, join our knitting soarés, which we host regularly in the shop. Sign up for our newsletter at www.tanthulda.se or follow us on Facebook for more information. In our webshop you can browse and buy clothes and yarns.
Opening hours
Monday: 11.00-18.00
Tuesday: 11.00-18.00
Wednesday: 11.00-18.00
Thursday: 11.00-18.00
Friday: 11.00-18.00
Saturday: 11.00-15.00
Sunday: stängt
Address
Stora Gråbrödersgatan 12
222 22 Lund
Phone: 0727-199040
Website:
http://www.tanthulda.se